Home > Mystery > Suspense Radio Shows - (10 Mp3 downloads available)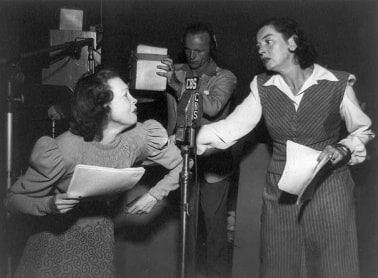 Suspense was a radio series broadcast on CBS from 1942 through 1962.
One of the great radio programs of the Golden Age of Radio, Suspense was subtitled "radio's outstanding theater of thrills". Suspense usually featured leading Hollywood actors of the era.


| | | |
| --- | --- | --- |
| Show Title - (10 mp3 Downloads) | Broadcast Date - Description | Filesize |
| Will You Make A Bet With Death | Nov 10, 1942 | 6.51 MB MB |
| Devil in the Summer House | Nov 03, 1942 | 6.76 MB MB |
| Lord of the Witch Doctors | Oct 27, 1942 | 6.61 MB MB |
| In The Dark | Sep 30, 1942 | 6.52 MB MB |
| A Passage to Benarie | Sep 23, 1942 | 6.57 MB MB |
| The Kettler Method | Sep 16, 1942 | 6.67 MB MB |
| The Hitchiker | Sep 02, 1942 | 6.50 MB MB |
| The Cave of Ali Baba | Aug 19, 1942 | 6.99 MB MB |
| Wet Saturday | Jun 24, 1942 | 6.70 MB MB |
| Burning Court | Jun 17, 1942 | 6.70 MB MB |